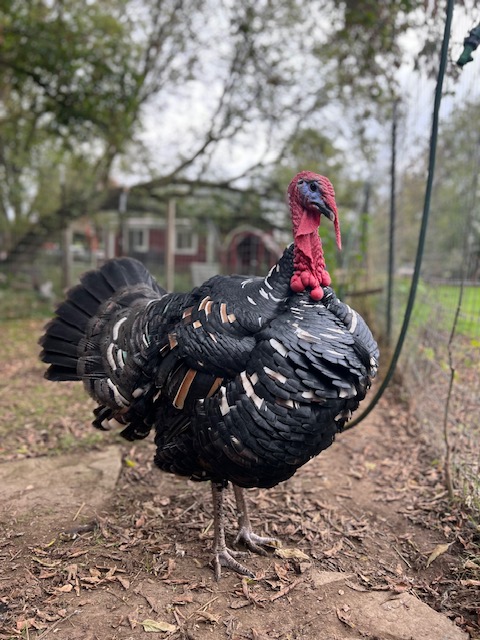 Sponsor a Turkey. Start a Tradition
Turkeys are truly amazing creatures. They are curious, intelligent, and fascinating birds.
Did you know that a mature turkey has up to 6,000 beautifully unique feathers? In the past, turkeys were mostly hunted for their abundant plumage. The practice of hunting turkeys has drastically shifted. They've become domesticated and manipulated to grow very large, very quickly. Presently, 46 million turkeys are killed each year, just for the tradition of Thanksgiving dinners.
Instead of being part of this cruel and outdated tradition, be part of a shift in perception. Choose compassion this holiday season. Give these sentient beings a chance to live their lives, just like their "accepted as a companion" counterparts.
Head on over to our sponsorship page to sponsor a turkey.
Happy ThanksLiving season, SASHA Fam!